---
Main content
Top content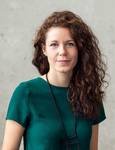 Universität Osnabrück
Institut für Umweltsystemforschung
Barbarastr. 12
49076 Osnabrück
Raum 92/112
Tel: +49 541 969 3084
Fax: +49 541 969 2599
larissa.koch@uos.de
Larissa Koch
Resources Management, PhD Student
Profile
I am a PhD student in the working group Resources Management. I studied Communication Sciences with a minor in Environmental Sciences and obtained my Master of Science degree from Wageningen University in the Netherlands.
After my studies, I worked at the Mercator Research Insitute for Global Commons and Climate Change in Berlin. There we carried out research on stakeholder engagement for sustainability projects and how they can foster social learning.
Please also visit me on Research Gate
Research Interests
Analysis and evaluation of stakeholder engagement and participatory processes, its challenges and opportunities, and with a strong focus on different knowledge systems and their influence on communication and interaction
Processes of social learning in the context of natural resource management, and interlinkages with transformative or policy learning
Analysis of discourses and narratives for societal transformations, with a strong focus on the Water-Energy-Food nexus narrative
Analysing patterns and emergence of social discourse networks for sustainable development
The role of science in science-policy interactions: Theoretical models and practical formats for the science-policy interface and deliberative democracy
Interviews, interviewing techniques and qualitative data analysis
Publications
Garard, J., Koch, L., & Kowarsch, M. (2018). Elements of success in multi-stakeholder deliberation platforms. Palgrave Communications (in print).