---
Main content
Top content
KONTAKT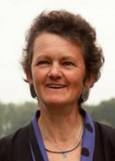 Universität Osnabrück
Institut für Umweltsystemforschung
Barbarastr. 12
49076 Osnabrück
Raum 66/106
Tel: +49 541 969 2536
Fax: +49 541 969 2599
Email schreiben
Prof. Dr. Claudia Pahl-Wostl
Ressourcenmanagement
Main research interests
Teaching
Publications
Main research interests
Adaptive governance and management of environmental resources
Social and societal learning and their role in transformation processes towards sustainability
Global water governance in a multi-level governance system
Conceptual and methodological frameworks to analyse social-ecological systems.
Teaching
Adaptive Management
Participatory modelling
Environmental risk analysis and governance
Actor based and social network analysis
Complex Adaptive Systems
Rule based modelling
Adaptive Governance and Political Steering
Selected recent Publications:
Pahl-Wostl, C., Conca,K., Kramer,A., Maestu,J., and Schmidt, F. (2013): Missing links in global water governance: A processes-oriented analysis. Ecology and Society, 18(2), 33.
Pahl-Wostl, C., Giupponi,C., Richards, K., Binder, C., de Sherbinin, A., Sprinz, D., Toonen, T., and van Bers, C. (2013): Building the foundations for dealing with the challenges arising from global change Requirements for methodologies, methods, data and knowledge. Environmental Science and Policy, 28: 36-47.
Pahl-Wostl, C., Lebel, L., Knieper,C. and Nikitina, E. (2012): From simplistic panaceas to mastering complexity: Towards adaptive governance in river basins. Environmental Science and Policy, 23:24-34.
Baumgartner, T. and Pahl-Wostl, C, (2013). UN-Water and its role in global water governance. Ecology and Society 18 (3): 3. [online] URL: http://www.ecologyandsociety.org/vol18/iss3/art3/