---
Main content
Top content
Arrival
Site plans
Of general interest are certainly site plans, which are available for directions and as a general site plan of the university. The research center Institute for Environmental Systems Research (IUSF) has the number 66 at the Westerberg campus in the building system of the university.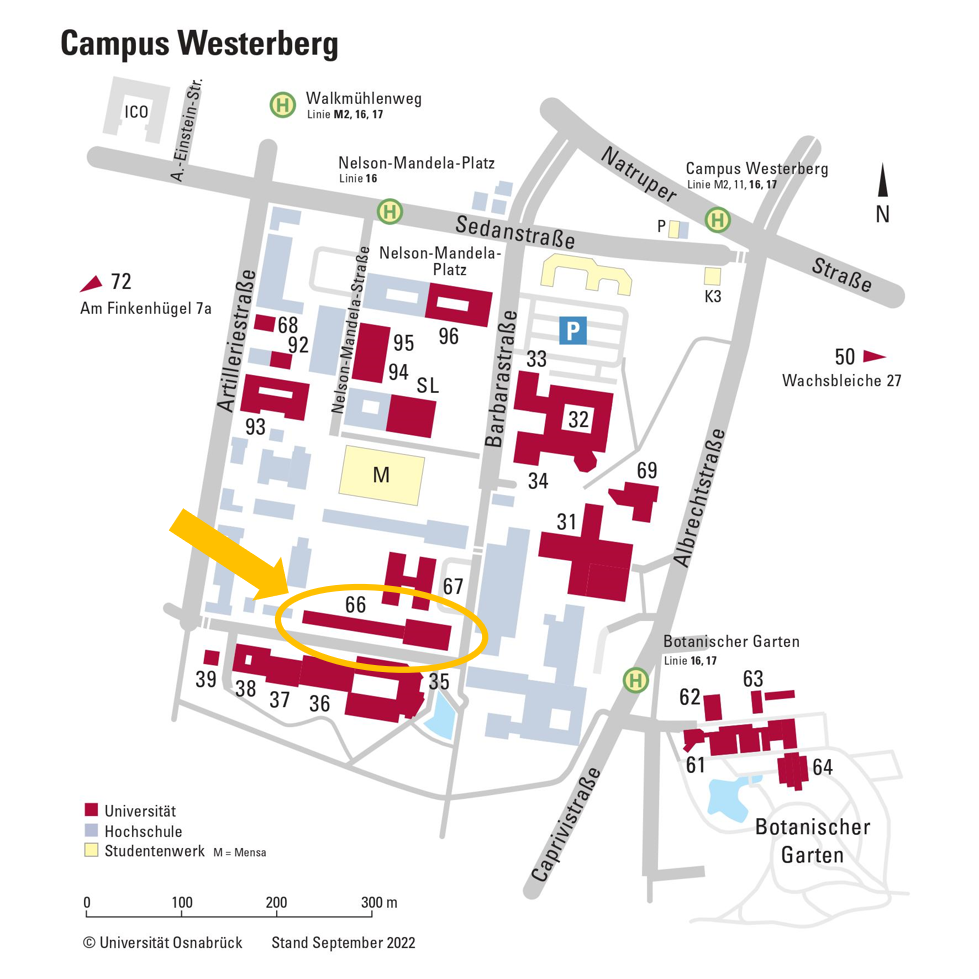 Arrival by bus and train
Timetable information to get to the main station Osnabrück can be found at the internet information of the Deutsche Bahn.

From the main station, lines 16 (direction "Eversburg/Büren") and 17 (direction "Attersee or Atter Strothesiedlung") go directly to the university location Westerberg (stop "Botanischer Garten"). Journey time approx. 20 minutes, frequency every ten minutes. Further information in the timetable. The public utility company Stadtwerke Osnabrück also offers information on public transport, including a route planner. A map of the public transport network is also available from there.
Arriving by car

Osnabrück is connected to the highway network via the A1 (Ruhrgebiet - Hamburg/Bremen), the A30 (Amsterdam - Hannover) and the A33 (Bielefeld/Paderborn). Suitable exits to the IUSF are OS-Hafen (A1, exit 71) and OS-Hellern (A30, exit 16). Google Maps recognizes the location "IUSF".
Arrival by plane

Through the airport Münster/Osnabrück there is a connection to the national/international air traffic.

(as of June 2023)