---
Main content
Top content

Research group
'Resources Management'
Info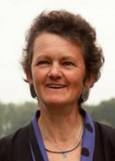 Head: Prof. Dr. Claudia Pahl-Wostl
Research profile
The chair for Resources Management was established in October 2001 and first funded by the Deutsche Bundesstiftung Umwelt. Since October 2006 the chair is integrated in the Department of Mathematics and Computer Science at the University of Osnabrück.
Innovative concepts for managing transformation processes towards sustainability are developed with an emphasis on an improved understanding of dynamics and management of actor networks and the development of flow based indicators for environmental, economic and social sustainability. We develop new concepts for participatory model development and management strategies. Activities proceed in close exchange with industry and public authorities and other stakeholder groups.
One focus is to improve the representation of the human dimension in integrated models and management processes. A promising method is agent based modelling. In this context, agents are autonomous software systems that describe the behaviour of social entities (individuals, organizations). A big advantage of this method is that it allows a more realistic representation of social and cognitive processes. In turn, this allows for exploring the complex spatio-temporal dynamics of human-technology-environment systems and thus the development of the basic foundations to manage transformation processes in such systems. In particular, agent based modelling is very well suited for participatory model development and application in processes of social learning with different stakeholder groups. The goal is to increasingly couple tools from network analysis to calculate sustainability indicators with agent based models representing the dynamics.
The main area of application is water resources management at different scales and the implications of the new European Water Framework Directive for river basin management in Europe. New integrated concepts for water resources management need to take into consideration the human dimension more explicitly. Adaptive integrated management concepts are more appropriate to deal with the complex resource management problems society faces nowadays.
Another important area of research is the development of general concepts for interdisciplinary work and integrative systems approaches. To strengthen innovative approaches in inter- and transdisciplinary research activities in international scientific networks is of paramount importance.
The Research group Resources Management is part of the Institute of Geography.
Research projects
Ongoing projects:
REACT4MED - Inclusive Outscaling of Agro-ecosystem REstoration ACTions FOR the MEDiterranean
Sponsor: PRIMA-Programm (Partnership for Research and Innovation in the Mediterranean Area)
Duration: May 2022 - April 2025
iSeal - Trans- and Interdisciplinary Social-Ecological Network Analysis based on Long-Term Monitoring, Experiments and Stakeholders' Assessment
Sponsor: BMBF, DAM
Duration: December 2021 - November 2024
Protecting livelihoods and biodiversity in Costa Rica - Transformative research and capacity building in the education sector to protect livelihoods and biodiversity in Costa Rica
Sponsor: DAAD
Duration: January 2021 - December 2024
Logist.Plus - Sustainable Logistics
Sponsor: German Federal Minstry of Education and Research
Duration: February 2020 - January 2023
Transformative Landscape Management - Transformative Landscape Management to improve water quality and to protect ecosystem services within the water-energy-food nexus
Sponsor: German Federal Environmental Foundation
Duration: January 2020 - August 2023
LimnoScenES - Developing improved social-ecological scenarios for biodiversity and ecosystem service changes in north temperate freshwater ecosystems over the next half century
Sponsor: Belmont Forum, Deutsche Forschungsgemeinschaft
Duration: February 2019 - December 2022
Completed projects:
Transformative management of the WEF nexus - Analysing Transformative Approaches for the Management of the Water-Energy-Food Nexus and the Advancement of the SDGs: A Workshop and Summer School Series
Sponsor: Volkswagen Foundation
Duration: April 2019 - February 2022
WANDEL - Water Resources as Important Factors of the Energy Transition at the Local and Global Level
Sponsor: German Federal Ministry of Education and Research
Duration: August 2017 - December 2020
DAFNE - Use of a Decision-Analytic Framework to explore the water-energy-food NExus in complex and trans-boundary water resources systems of fast growing developing countries
Sponsor: European Union / Horizon 2020
Duration: September 2016 - October 2020
STEER - Increasing Good Governance for Achieving the Objectives of Integrated Water Resources Management
Sponsor: German Federal Ministry of Education and Research
Duration: June 2017 - September 2020
ZA-NExUS (in-depth study) - Sustainable Agricultural Policy: Conserving Nature, Protecting the Environment - In-depth study
Sponsor: German Federal Agency for Nature Conservation; German Environment Agency; German Federal Ministry of the Environment, Nature Conservation, Building and Nuclear Safety
Duration: December 2017 - March 2020
Know2Adapt - Knowledge Transfer for Climate Change Adaptation
Sponsor: European Union / 7th Framework Programme
Duration: January 2014 - April 2017
ZA-NExUS - Sustainable cgrarian policy - conserving nature, protecting the environment
Sponsor: German Federal Agency for Nature Conservation
Duration: November 2015 - December 2016
Incremental adaptation versus transformation: characterizing pathways for different governance systems
Sponsor: Consultative Group for International Agricultural Research (CGIAR)
Duration: May 2015 - November 2016
How can water use conflicts between humans and nature be avoided?
Sponsor: Rüdiger Kurt Bode Foundation
Duration: April 2013 - June 2016
WaterNeeds - Sustainable water resources management and the role of ecosystem services and environmental hazards
Sponsor: German Science Foundation
Duration: January 2013 - Dezember 2016
BMZChinyanja - Agent-based modelling of farming activities in the Chinyanja Triangle
Sponsor: German Agency for Technical Cooperation, later German Ministry of Economic Cooperation and Development
Duration: April 2010 - March 2013
Future Themes in Water Management in the Context of Global Change
Sponsor: German Federal Ministry of Education and Research
Duration: July 2009 - June 2010
Twin2Go - Coordinating Twinning partnerships towards more adaptive Governance in river basins
Sponsor: European Union / 7th Framework Programme
Duration: June 2009 - September 2011
PSI-Connect - Policy Science Interactions - Connecting Science and Policy through Innovative Knowledge Brokering in the field of Water Management and Climate Change.
Sponsor: European Union / 7th Framework Programme
Duration: May 2009 - April 2012
ClimateWater - Bridging the gap between adaptation strategies of climate change impacts and European water policies
Sponsor: European Union / 7th Framework Programme
Sponsor: November 2008 - October 2011
ASEM WaterNet - Water resources management by focussing on the five main issues: river basin management, water use efficiency in agriculture, floods, pollution, governance
Sponsor: European Union / 6th Framework Programme
Duration: September 2005 - August 2009
AquaStress - Mitigation of Water Stress through new Approaches to Integrating Management, Technical, Economic and Institutional Instruments
Sponsor: European Union / 6th Framework Programme
Duration: February 2005 - January 2009
NeWater - New Approaches to Adaptive Water Management under Uncertainty
Sponsor: European Union / 6th Framework Programme
Duration: January 2005 - February 2009
This project with a total funding of 12 mio. Euro and 40 partner organsations was coordinated by the Chair of Resources Management and played a central role in its activities.
GWSP - Global Water System Project
Sponsor: German Federal Ministry of Education and Research
Duration: July 2004 - December 2010
PartizipA - Participative Modelling, Actor and Ecosystem Analysis in Regions with Intensive Agriculture
Sponsor: German Federal Ministry of Education and Research
Duration: October 2003 - March 2007
WADEMED - WAter DEmand management in the MEDiterranean
Sponsor: European Union / 5th Framework Programme
Duration: May 2003 - April 2007
WASAMED - Water saving in Mediterranean agriculture
Sponsor: European Union / 5th Framework Programme
Duration: January 2003 - December 2006
Harmoni-CA - Harmonized Modelling Tools at Catchment Scale
Sponsor: European Union / 5th Framework Programme
Duration: October 2002 - September 2007
Harmoni-COP - Harmonising Collaborative Planning
Sponsor: European Union / 5th Framework Programme
Duration: October 2002 - September 2007