---
Main content
Top content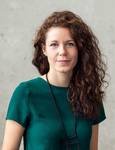 Universität Osnabrück
Institut für Umweltsystemforschung
Barbarastr. 12
49076 Osnabrück
Raum 92/112
Tel: +49 541 969 3084
Fax: +49 541 969 2599
larissa.koch@uos.de
English
Larissa Koch
Das Ziel meiner Forschung ist es, die sozialen Dynamiken in gemeinschaftlichen Ansätzen des Umweltgovernance und Ressourcenmanagements besser zu verstehen. Insbesondere setze ich mich mit interpersoneller Kommunikation und den Einflussfaktoren von guter Zusammenarbeit in Gruppen auseinander. Mithilfe von quantitativen und qualitativen Analysemethoden gehe ich im Speziellen der Frage nach, wie sich das soziale Beziehungsgefüge unter den beteiligten Akteuren entwickelt hat und welche sozialen Dynamiken den Erfolg dieser gemeinschaftlichen Ansätze beeinflussen.
Ich arbeite konzeptionell als auch mit qualitativen und quantitativen Methoden.
Forschungsinteressen
Narrative und ihre sinnstiftende Wirkung
Soziale Strukturen und Akteurskonstellationen in Gemeinschaften
Soziale Netzwerke im Umweltbereich
Konstruktion von Sozialen Identitäten
(Re-)Produktion von Wissen und Erfahrungen in partizipativen Prozessen
Nachhaltiges Management von Common-Pool Ressourcen
Adaptives und transformatives menschliches Verhalten an globale Umweltveränderungen
Methoden
Mixed-Method Forschungsdesign
Interviews & Surveys
Narrativanalyse
Soziale Netzwerkanalyse
Qualitative Inhaltsanalyse
Publikationen
Koch, L., Gorris, P. & Pahl-Wostl, C. (2021). Narratives, narrations and social structure in environmental governance. Global Environmental Change 69, 102317. doi: 10.1016/j.gloenvcha.2021.102317
Pahl-Wostl, C., Gorris, P., Jager, N., Koch, L., Lebel, L., Stein, C., Venghaus, S. & Withanachchi, S. (2020). Scale-related governance challenges in the water-energy-food nexus: toward a diagnostic approach, Sustainbility Science. doi: 10.1007/s11625-020-00888-6.
Schenuit, F., Koch, L. & Jakob, M. (2019). Markets for Public Attention at the Interface of Climate Science and Policy Making, Environmental Communication. doi: 10.1080/17524032.2019.1688370
Chabay, I., Koch, L., Martinez, G. & Scholz, G. (2019). Influence of Narratives of Vision and Identity on Collective Behavior Change. Sustainability 11 (20), 5680. doi: 10.3390/su11205680
Garard, J., Koch, L., & Kowarsch, M. (2018). Elements of success in multi-stakeholder deliberation platforms. Palgrave Communications 4, 129. doi: 10.1057/s41599-018-0183-8
Sticzay, N., & Koch, L. (2015). Slum upgrading. UN Sustainable Development Goals Report 2015. Link
Work in Progress
Koch, L. Gorris, P., Prell, C. & Pahl-Wostl, C. (tbs). Communication, trust and leadership in co-managing biodiversity: A network analysis to understand social drivers shaping a common narrative.
Koch, L. (tbs). When narratives and identities clash in collaborative approaches.