---
Hauptinhalt
Topinformationen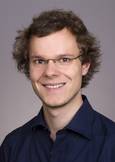 Osnabrück University
Institute of Environmental Systems Research
Barbarastr. 22c
49076 Osnabrück
Room 93/E08
Tel: +49 541 969 3435
Fax: +49 541 969 2599
E-Mail
Fabian Heitmann
Resource Management & Behavioral Economics for the Environment
Research Interests
System of Systems Engineering
Water-Energy-Food Nexus approach
Innovative modeling methods for human decision-making processes
Implementation of Sustainable Development Goals (SDGs)
Ecosystem services approach
Communicating knowledge from science to policy and vice versa
Drivers of social change
Agent-based modeling
Design and application of agent-based modeling techniques on complex social-ecological systems
Methods
System of Systems Engineering
Participatory Modeling
Functional Organization Analysis
Profile
I am a PhD candidate working in the interface between resources management and systems engineering. With my background in environmental systems & resource management, I try to fulfil the requirement of a systematic analysis of problems inside environmental Systems of Systems.
Assessing and solving problems in environmental System of Systems from a holistic viewpoint is one of my main motivations in my research. My PhD is structured into three points:
Development of a "WEF-Nexus System of Systems Design Framework".
Requirement Analysis by carrying out special types of interviews to understand the regional WEF-Nexus in Osnabrück.
Functional Analsis
Synthesize expert knowledge in a stakeholder workshop to enhance a common understanding of the regional WEF-Nexus.
The overall goal of my doctoral research is to gain an advanced understanding of the functioning of human decision making processes in coupled and complex social ecological systems by applying and adapting the SoS approach in the WEF-Nexus context.


Further activities
IT administration for the Institute of Environmental Systems Research (IUSF)
Technical administration for the Water-Energy-Food Forum on "Understanding the Water-Energy-Food Nexus and its Implications for Governance" www.wef.uos.de
Board member of IUSF
Profiles in Social Networks: