---
Hauptinhalt
Topinformationen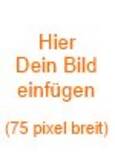 Universität Osnabrück
Institut für Umweltsystemforschung
Barbarastr. 12
49076 Osnabrück
Raum 66/E24
Tel: +49 541 969 2424
Fax: +49 541 969 2599
Email schreiben
Dr. Tobias Vorlaufer
Behavioral Economics for the Environment
As a postdoctoral researcher at the USF, I am applying a behavioral economics perspective to study environment-development trade-offs in countries of the Global South. I am interested in better understanding the social, economic and environmental implications of diverse environmental policies such as incentive-based Payments for Environmental Services and community-based natural resource management. Another area of interest for me is environmental and climate change induced migration, its societal impacts as well as its potential contribution to climate change adaptation.
I received a PhD in Economics from Marburg University in 2018. During my time in Marburg, I worked at the Chair of Development and Cooperative Economics in a project funded by the Southern African Science Service Centre for Climate Change and Adaptive Land Management (SASSCAL). Before, I obtained a Bachelor in Economics from Heidelberg University and a Master in International Development Studies from the University of Amsterdam.
Research Interests
Payments for Environmental Services
Community-based natural resource management
Environmental and climate migration
Methods
Lab and lab-in-the-field experiments
Experimental and quasi-experimental methods for causal inference
Stated Preferences (i.e. choice experiments)
Publications (peer-reviewed)
Vorlaufer, T. & Vollan, B. (in press). How Migrants Benefit Poor Communities: Evidence from Rural Zambia. Land Economics.
Vorlaufer, T. (2019). Effects of Double-Anonymity on Pro- and Anti-Social Behavior: Experimental Evidence from a Lab in the Field. Journal of Behavioral and Experimental Economics, 81, 216-225. doi: 10.1016/j.socec.2019.07.001
Falk, T., Spangenberg, J. H., Siegmund-Schultze, M., Kobbe, S., Feike, T., Kuebler, D., Settele, J. & Vorlaufer, T. (2018). Identifying governance challenges in ecosystem services management – Conceptual considerations and comparison of global forest case. Ecosystem Services, 32 (Part B), 193-203. doi: 10.1016/j.ecoser.2018.07.012
Vollan, B., Hönow, C. & Vorlaufer, T. (2018). On the definition and comparability of individual and group incentives for environmental conservation. Conservation Letters, 11, e12577. doi:10.1111/conl.12577
Vorlaufer, T., Falk, T., Dufhues, T. & Kirk, M. (2017). Payments for ecosystem services and agricultural intensification: Evidence from a choice experiment on deforestation in Zambia. Ecological Economics, 141, 95–105. doi:10.1016/j.ecolecon.2017.05.024